Dates: December 1930 – present  
Auditorium Capacity: 1,436
Official website: https://lwtheatres.co.uk/theatres/adelphi
The current theatre is the fourth venue on it's site in the Strand. The first building opened on 27 November 1806.
The first theatre was The Sans Pareil (which was renamed the Adelphi in 1819, the the Theatre Royal, Adelphi, in 1829).
A second theatre built in 1858 took the name Theatre Royal, New Adelphi from 1867 onwards.
In 1901, the third building, reconstructed to provide a new frontage on the Strand, opened as The Century Theatre, but within a year it reverted to the Royal Adelphi.
From the official history website.
1970s Plan
The Adelphi was one of five theatres that were almost demolished due to a plan to redevelop the Covent Garden area by the Greater London Council (GLC), in 1971. The GLC planned to build new theatres to replace them. However, the plan was abandoned in 1973 after a campaign by the Covent Garden Community Association. 
Guardian article about the plan which contains fascinating insights into the financial workings of West End theatre in the 1970s. 
Resident Ghost
From the Really Useful Theatres history website
"In December 1897 the famous melodramatic actor William Terris was dramatically and fatally stabbed on his way into the theatre to prepare for a performance of Secret Service. The stage door was then in Bull Inn Court, but Terris used the Royal Entrance in Maiden Lane as a private access route. It proved his undoing for it allowed Richard Prince, a jealous (and mad) colleague, to attack him with a knife. He died from his wounds inside the theatre in the arms of his leading lady, and mistress, Jessie Milward. He was enormously popular and greatly mourned and since his last words were reportedly 'I'll be back' there may be some truth in reputed sightings of his ghost here in the theatre and at Covent Garden Tube Station."
Equipment & Facilities
Stage Revolve: 10.97m diameter – installed around 1931 (for Ever Green, presented by C B Cochran (from The Play, January 1931))
The revolve was not usable by 1994 (from British Performing Arts Yearbook 1994)
From The Stage Guide, 1971
Electrics: Strand board in Dress Circle box SL. 150 dimmers x 2.5kW; 2 presets; 20 groups. Circuits – FOH 29; Flies 88; Stage dips 28. Total capacity available – 400A on 3 phases. Special effects supply – 150A on 2 phases. Socket type – 15A. Follow spots – 3 sunspots. Footlights installed but can be covered. 
Sound: Console in Dress Circle box SL. 2 amplifiers. 2 tape decks. No turntables. Mic sockets – 12 jack plugs. 10 loudspeakers. 
From the British Theatre Directory, 1978 & 1987
Switchboard: MMS Desk; 150 ways; FOH Spots 29 Auto; 4 Battens; 80 Dips.
Sound Equip: Cue Call
From the British Performing Arts Yearbook 1994
No lighting board or lanterns permanently installed. [during the run of Sunset Boulevard]
Past Productions / History
From the Really Useful Theatres history website
Back to the Future: The Musical (Opens 20 August 2021)
CANCELLED Hello Dolly (11 August 2020 – 6 March 2021) starring Imelda Staunton, directed by Dominic Cooke. 30 week run. 
Waitress (February 2019 – 4 July 2020 [ended March 2020 due to Coronavirus]) then on a UK tour
Kinky Boots (21 August 2015 – closes 12 January 2019)
2015 – Refurbishment – new bar in the foyer and more improved toilets.
Made in Dagenham (5 November 2014 – 11 April 2015) starring Gemma Arterton
The Bodyguard (6 November 2012 – 29 August 2014)
2012 – Refurbishment – new toilets and movement space in the basement, next to the Jessie Matthews Bar.
Sweeney Todd: The Demon Barber of Fleet Street (10 March 2012 – 22 September 2012)
One Man, Two Guvnors (21 November 2011 – 25 February 2012) starring James Corden
Love Never Dies (9 March 2010 – 27 August 2011)
Joseph and the Amazing Technicolor Dreamcoat (6 July 2007 – 30 May 2009)
Evita (20 June 2006 – 26 May 2007)
Chicago (1997 – 2006) ran for over 8 years – holds the record for the longest West End run of an American musical
Sunset Boulevard (July 12 1993 – April 5 1997)
1993 – Theatre restored, prior to the opening of Sunset Boulevard restoring original art deco features.
Me and My Girl (previews from 2 February 1985, opened 12 February 1985, closed 16 January 1993)
Rudyard Kipling's Jungle Book (1984) play starring Fenella Fielding, Jeremy Sinden. Directed by John Hartoch. 
Marilyn! The Musical (Previews from March 3 1983, Opened March 17 1983)
Annie (to Feb 12 1983) 
My Fair Lady (25 October 1979 – 31 October 1981) Cameron Mackintosh revival, starring Tony Britton, Liz Robertson, Peter Bayliss, Anna Neagle
Charley's Aunt (1979) starring John Inman
Beyond the Rainbow (9 September 1978 – ?)
Irene: The Musical Musical (15 June 1976 to 14 October 1978) 974 performances
A Little Night Music (1975) starring Virginia McKenna, Joss Ackland. Directed by Harold Prince.
Dr Who and the Daleks (December 1974) starring Trevor Martin, written by Terrence Dicks
The King and I (10 October 1973 – ? May 1974) starring Peter Wyngarde and Sally Ann Howes
Show Boat (1971) 909 performances
Charlie Girl (1965)
Blitz! (May 1962 – 19 September 1963) Lionel Bart
The Music Man (1961) Van Johnson
Auntie Mame (1958) starring Beatrice Lillie
United Notions (November 1956) variety starring Tommy Trinder, Patachou, Pinky Lee, The Piero Brothers
Such Is Life (1956?) starring Al Read, Shirley Bassey, Jack Tripp, Lauri Lupino Lane, George Truzzi
The Talk of the Town (December? 1954 – ?) starring Jimmy Edwards, Tony Hancock, Joan Turner
You'll Be Lucky (June 1954? – ) starring Al Read and Shani Wallis
Bless the Bride (1947) starring Lizbeth Webb
Dear Octopus (1940) Dame Marie Tempest's last performance
1940 – The 'Royal' epithet was dropped, leaving the theatre called The Adelphi.
Magnolia Street (1934)
Nymph Errant (1933) Cole Porter
Words and Music (1932) Noel Coward
Grand Hotel (1931) Vicki Baum
Ever Green (Dec 3 1930) starring Jessie Matthews
1930 – Reconstructed theatre opened (with internal art deco features). Architect: Ernest Schaufelberg. ?New Revolving Stage
Aloma (1926)
The Green Hat (1925) starring Tallulah Bankhead
The Way of an Eagle (1922)
The Quaker Girl (1908)
Links to information about equipment at Adelphi Theatre, London over the years
Documents

Adelphi Theatre - Arthur Lloyd
[External Website]
From
Arthur Lloyd website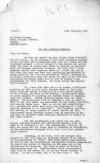 Letter from Fred Bentham about System CD for Adelphi for Blitz
 (February 1962)
[472kb PDF]
From
David Bertenshaw Collection

LSI: Sunset Boulevard
 (August 1993)
[1.09Mb PDF]
From
Lighting & Sound International

Unusual Rigging completes first phase of refurbishment work at London's Adelphi Theatre
 (March 2021)
[External Website]
Mentions of Adelphi Theatre, London in indexed journals
Location

View in Google Maps