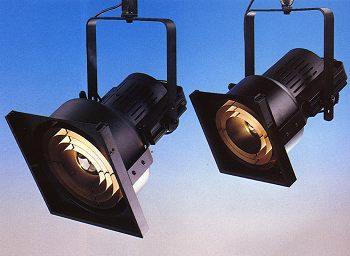 Beamlite
Beamlite 500
Narrow-angle low-voltage beamlight for medium-throw applications. Supplied with 500W 24V lamp.
High intensity narrow angle beam
Ideal for "near parallel" lighting effect in larger venues, or as a soft-edged followspot
Compact housing in black finish with integral toroidal transformer
Integral spill rings
Beam adjustment by means of convenient rear knob
220/240V voltage selector and automatic reset overload protection included for transformer
Supplied with lamp, card colour frame, mounting form with M12 wingnut and bolt, and 1.5m power cable with plug.
Beamlite 1000
As above, with 1000W 24V K39d base lamp
See also:
---
Documents

The Strandbook - page 46
(1990)
From
Jim Laws Collection

1992 Insight Brochure - Page 3
(May 1992)
From
Strand Archive

1.3.1 Beamlite Low Voltage Beam Projector Datasheet
(1995)
500W or 1000W 24V
[268kb PDF]
From
Strand Archive

Beamlite Exploded Diagrams
(March 1995)
[82kb PDF]
---
---
---
1295