---
---
>
View in Date Order (dated items only)
---
Compulite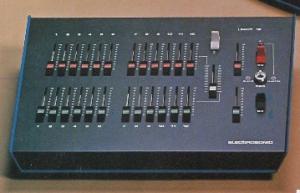 Linkit
Dipless crossfading manual desk
Miranda
40 way 3 preset 3 group board, with a 10 x 40 diode pin matrix for 10 groups of lighting together with routing for sound to light facilities.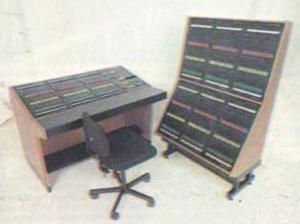 Multiway
(1982?)
Pink Floyd
Similar to the earlier Miranda (built for Theatre Projects Services)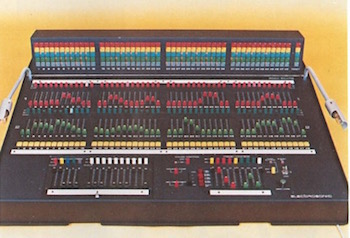 Rockboard
(1977)
Group selection, pin matrix programming, touch button chaser options.