LS-8 (1975)
EDI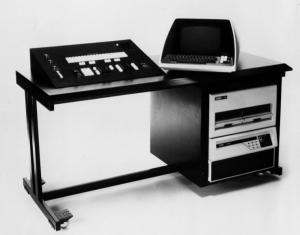 LS-8
The first computerised memory board on Broadway
100 channels connected to 100 dimmers.
The cost was around $100k (in 1975 dollars).
There were 3 units sold.
The LS-8 that was running A Chorus Line was retired after around 11 years, and was replaced by a Multi-Q. That console was put into the Computer History Museum and is now in San Jose.
Related Shows
---
Documents

A Chorus Line Revisited - Linda Essig (Theatre Design & Technology)
(December 1998)
[External Website]

Classic Gear - LS8
(November 2006)
[4.96Mb PDF]
From
Lighting & Sound International
---
---
---
911