Equipment Detail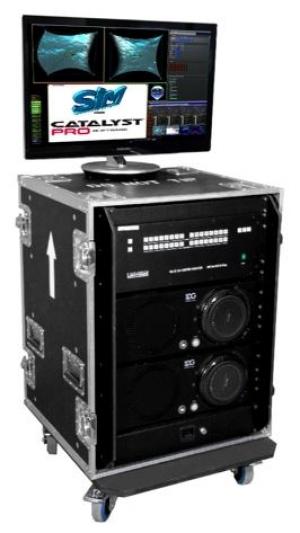 Mac OS Media Server software
Version 1 was released in 2002
Version 2 ?
Version 3 was released in 2004, with revision 2 in 2006.
Version 4 was released in 2006
Version 5 was released in 2010

SamSC Catalyst Pro media servers were used on the London production of The Curious Incident of the Dog in the Night-Time

Barco bought High End Systems in around 2008 and have now stopped further development of the Catalyst system.


Related Shows
---
Documents

Catalyst SAMC Forum
[External Website]

SNP Productions - Catalyst
[External Website]

Catalyst Manual v2
(July 2002)
[13.77Mb PDF]

Catalyst Media Server v3.3
(January 2006)
[15.78Mb PDF]

LSI - Classic Gear - Catalyst
(October 2015)
[718kb PDF]
From
Lighting & Sound International
---
---
---
512