Equipment Detail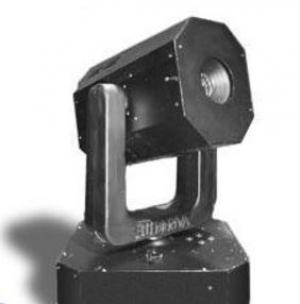 VL2C
Series 200 - Spot Luminaire
Each Series 200 luminaire - the VL2 spot luminaire and the VL3 wash luminaire - is individually fitted with a microprocessor, enabling high level two-way data communication with another new product, the Artisan control console.
Upgrades:
VL2B saw the light source upgraded to a HTI-400SE, short arc discharge lamp, driven by the upgraded APS400 PSU. A very pale blue dichroic filter was replaced with 3200°K tungsten correction and the beam iris motor replaced with one of a higher resolution. VL2B luminaires can be distinguished by the absence of ventilation louvres on the rear panel of the head; which were replaced by a hinged panel, through which to access the new lamp base for bulb changes and line-up.
VL2C further upgraded the light source to 600 W, driven by an APS600-X lamp PSU. The internal ventilation system was accordingly redesigned to better cool the head—especially the colour / gobo wheels and the beam iris leaves were upgraded for better heat resistance. The speed of the cooling fan was also increased—which led to some complaints (especially from TV studios) about noise. Detachable, external baffles were designed to cover the ventilation grilles in the side of the luminaire's Upper Enclosure (UPE), in order to deal with this issue; but could occasionally cause overheating in warm environments, leading to lamp shutdown.
The VL2C also featured an upgraded processor board, to better handle the demands made by extra features offered in later versions of the Series 200 operating system software, such as the application of timing values (rather than a simple speed) to the various functions. The VL2C can be outwardly distinguished by the presence of ventilation louvres to the rear of the top and bottom head covers and by a smaller, hinged colour / gobo access hatch, secured by a quarter-turn Zeus clip (previous versions featured a sliding hatch).
In the late 1990s, a modification was applied to the VL2C, which allowed it to be controlled from DMX512 lighting consoles, via a Vari-lite Smart DMX unit. In the UK, the remaining VL2Cs were eventually sold off to various lighting rental companies. Some may still be in existence, other than any kept for exhibition / archive units; but the difficulty of sourcing spare parts means that a significant hire stock is unlikely to be maintained in the long term.
VL2D: With the end of production of the 600HTI lamp, some vl2C was converted by EML/PRG with 700MSR lamp.
Related Shows
See also:
---
Documents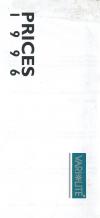 Vari*Lite Price List
(1996)
[263kb PDF]
From
Backstage Heritage Collection

Artisan & Series 200 removed from The Lion King
(November 2009)
[External Website]
---
VL2
From
AED Collection
---
---
---
710