Reiche & Vogel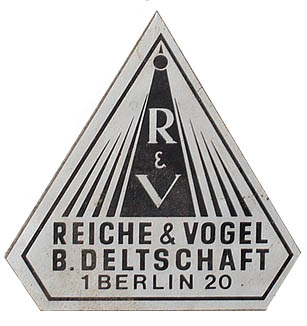 Usually abbreviated to R&V. German manufacturer best known in the UK for the classic low-voltage Beamlight.
The company was originally called Schwabe.
Exhibits in the Backstage Heritage Collection
---
---
We don't have very much (yet) on Reiche & Vogel in the archive. Please contact us and let us know what you're looking for, and let us know if you have information or material that could help!