Astera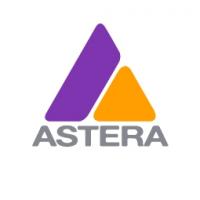 Wireless event lighting.
Official website: https://astera-led.com/
From 2021 website:
Astera is a German hardware, software and manufacturing specialist. Since the mid-2000s, Astera has been producing battery-powered, remote controlled LED lights.
In 2007 Astera moved its factory from Germany to Shenzhen, the worldwide hub of LED technology. By now, this factory has been extended to more than 5000 sqm and is run by an international team of specialists.
True to its roots, Astera only manufactures battery-powered lights and accessories and over the years the company kept adding features and new technologies to its lights. It's range of battery spotlights has been used to illuminate numerous world-famous events.
In 2018, Astera noticed an increasing demand from the media industry for portable lights that can be used to shoot movies, commercials, music videos etc and decided to build a product dedicated for this market. Astera got in touch with gaffers and cinematographers and with their help developed the award-winning Titan Tube.
Archive Contents:
---
---
We don't have very much (yet) on Astera in the archive. Please contact us and let us know what you're looking for, and let us know if you have information or material that could help!