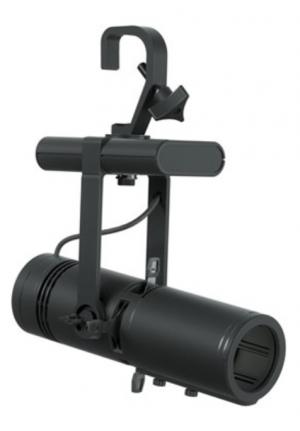 Irideon

From ETC website:
'Lighting with Distinction'
Irideon FPZ pairs the best of the Source Four® Mini LED platform with exceptional output and a sleek industrial design to light your space with elegance and subtlety. Available for use with Eutrac® three-circuit track with data, the feature-rich design is perfect for museums, lobbies, and retail environments.
Truly a Source Four fixture at heart, Irideon FPZ boasts its own set of enhancements such as lockable 3-plane shutters, zoom optics, and the ability to dim using either DMX or a local dimming knob located on the track adapter. But the beam is still everything you expect and more; Irideon FPZ puts out over 800 field lumens, 33% brighter than Source Four Mini LED and every bit as pleasing to the eye with a wide selection of color temperatures. FPZ gives you the versatility you need to create the beautiful light you want from an integrated, unassuming design that won't dominate your space.
---
---
---
---
471