QM500 Lighting Control (1983 - ?)
Avolites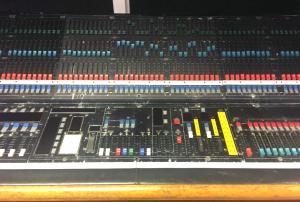 Avolites QM500
90/180 channel memory lighting desk

QM500 90 channel: introduced in 1984. The 180 channel version followed in 1985.

From the Avolites website:
In 1983 the now famous Avolites QM500 series of consoles was created. The QM500 series consoles had computer memory and a very rapid flash button response time. No easy task with the processors available then!
---
Avolites QM500, now at Rose Bruford
(see below) (from
YouTube
2013)
Related Venues:
See also:
---
Documents

Lighting Control Brochure
[3.14Mb PDF]
From
Jim Laws Collection

LSI: Guide to Memory Desks
(May 1986)
[1.91Mb PDF]
From
Lighting & Sound International

Advert - QM500 (February 1987)
Click on thumbnail to enlarge
[260kb JPEG]
From
Lighting & Sound International

Avolites Price List
(June 1987)
[558kb PDF]
From
Jim Laws Collection

Hire Price List
(June 1987)
[743kb PDF]
From
Jim Laws Collection

LSI: Classic Gear - QM500
(December 2018)
[External Website]
From
Lighting & Sound International
---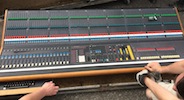 Avolites QM500 90 way Control desk
Last used on a Paul Weller show
From
The NEET Collection
---
---
---
4016