iParFect (2018)
Robe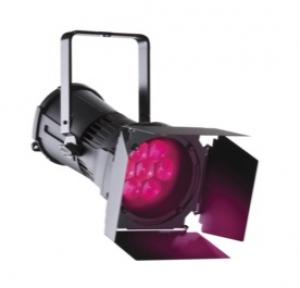 Robe iParFect 150 FW RGBW
LED Zoom Wash Light
The all-new iParFect 150 FW RGBW is loaded with cool features starting with an exceptionally-wide zoom of 3.8° to 60°.
It is completely silent due to passive cooling and the IP65 rating makes it ideal for any outdoor application!
Other characteristics include both CMY & RGBW color control, 18-bit dimming and tungsten emulation with both selectable & variable color temperatures providing total output control.
The powerful, punchy beam combined with a Fresnel style beam edge, results in a smooth, beautifully homogenized shaft of light emanating from this compact, lightweight fixture.