SuperSpikie (2018)
Robe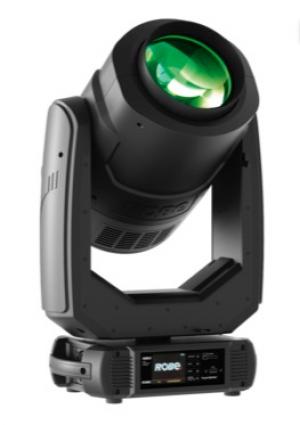 Robe SuperSpikie

Bigger, brighter and bolder, the SuperSpikie takes the single beam light look to another level! It is four times brighter than the original Spikie – launched in 2016 - and with the addition of aerial rotating gobos, it becomes a neat little effects machine with even more looks to blast through its substantial high quality 165mm front lens.
The zoom is wider, going from a tight 3.5° beam to a nice soft wash at 42 degrees and the CMY or RGBW color mix options both offer a rich array of shades and hues. In a fraction of a second the SuperSpikie can change from a razor-sharp beam to a fabulous rich wash light producing a single shadow light output - vital for TV and theatre productions.
A range of in-air effects using different combinations of the aerial gobos, prism or flower effect feature make it a versatile stage, set or studio luminaire which can be mounted in any position, while the fast and continuous 360°pan and tilt rotation adds yet another dimension for all to enjoy.