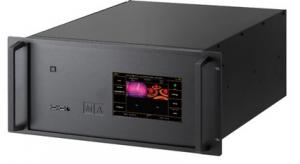 MA VPU
Video Processing Unit
From MA Lighting website:
MA Lighting's MA Video Processing Unit (VPU) is especially developed to further extend the MA system by integrating innovative video control.The whole operation relies on MA's well established control philosophy and is therefore as straightforward as possible. Setting up and programming the MA VPU is really timesaving. This plug & play solution allows for instant show start. After connecting the MA VPU to a grandMA/grandMA2 console everything is ready to go. With the MA VPU video is controlled just like another lighting fixture.